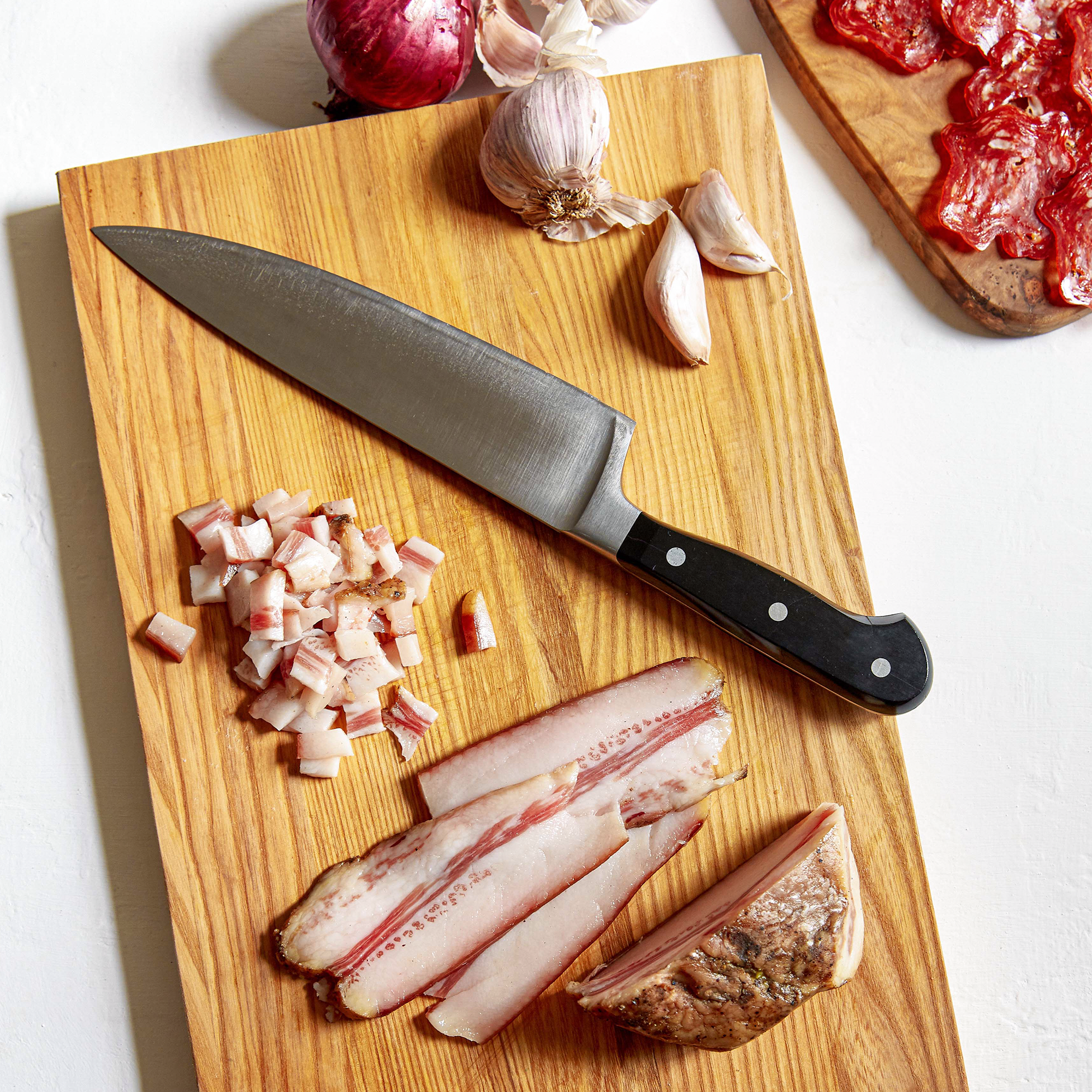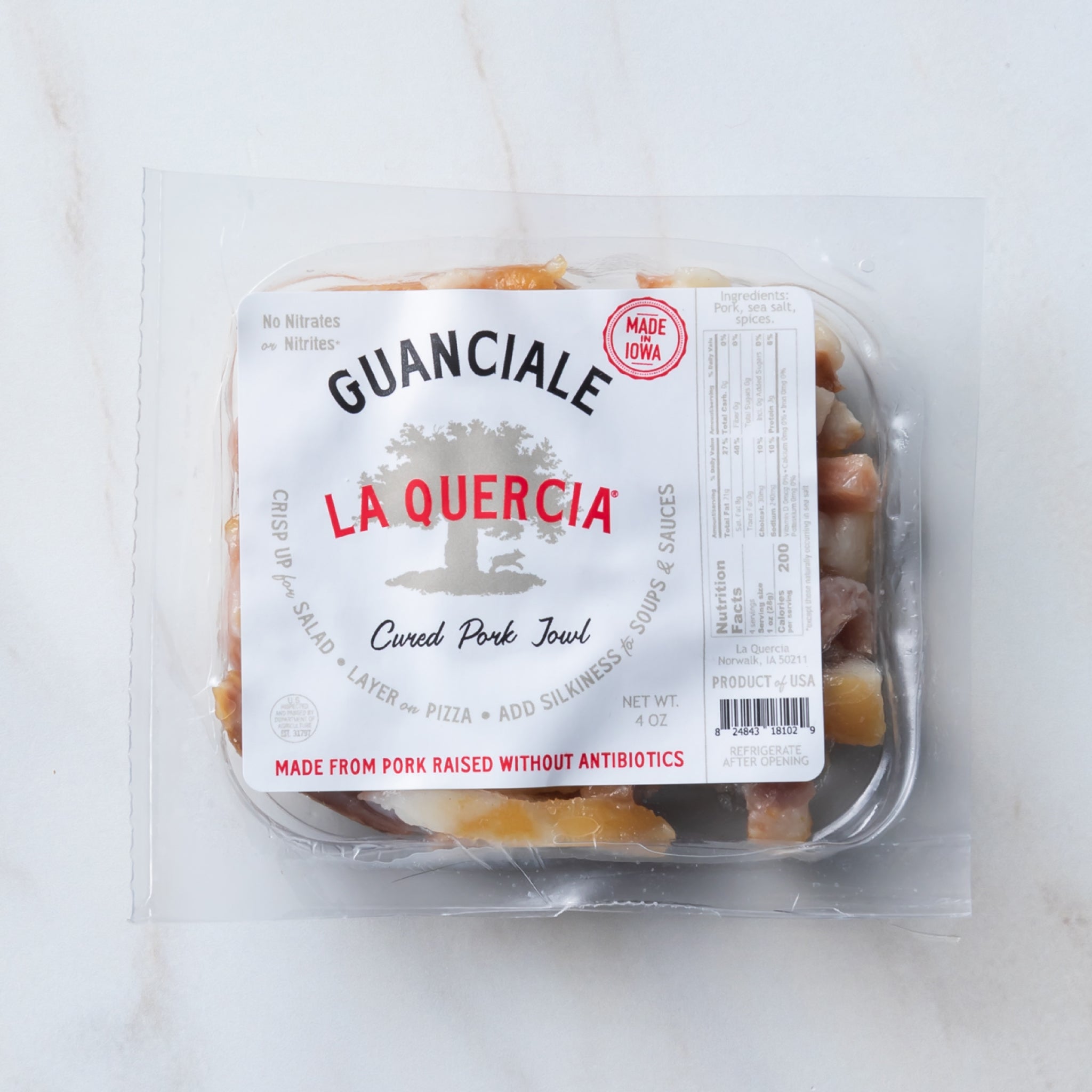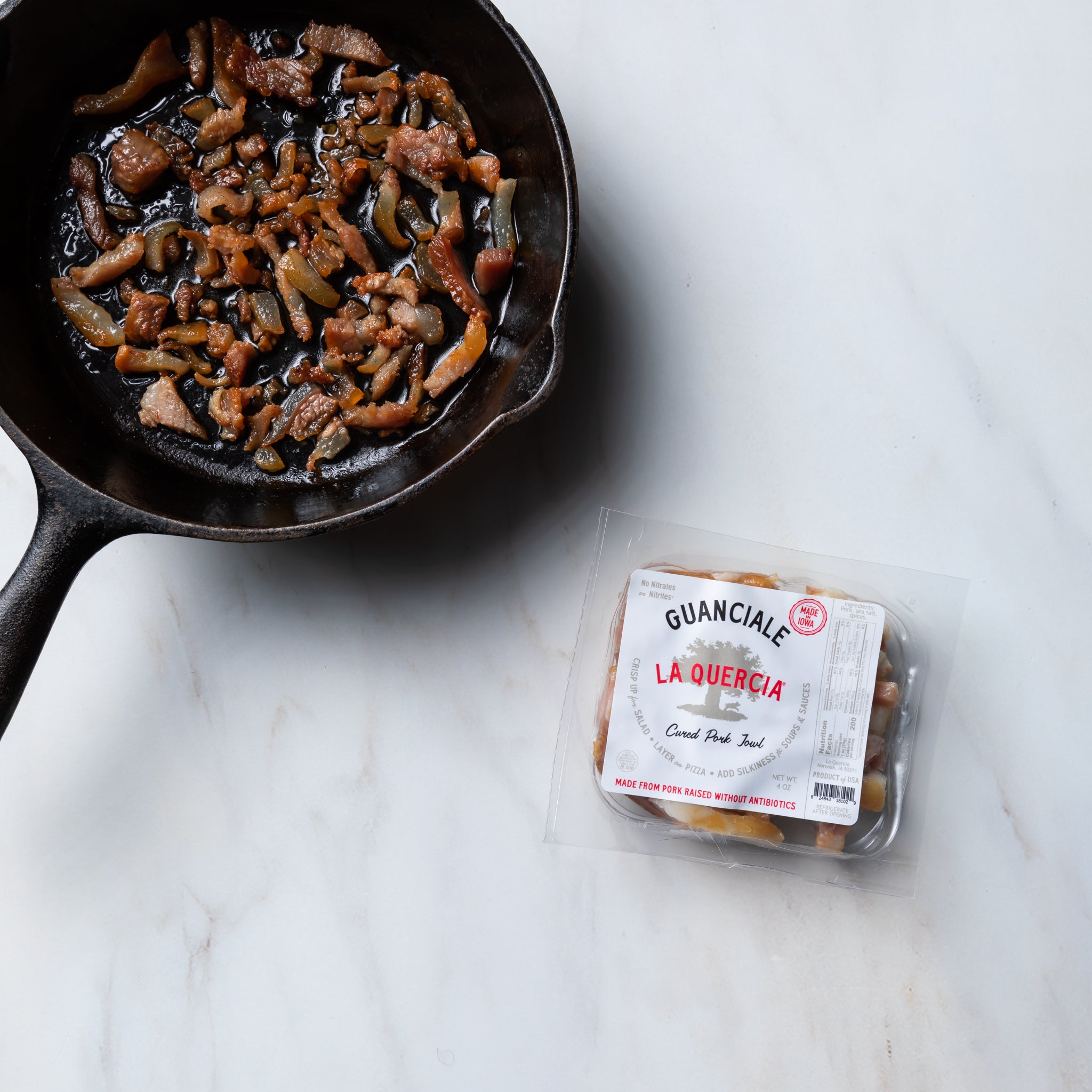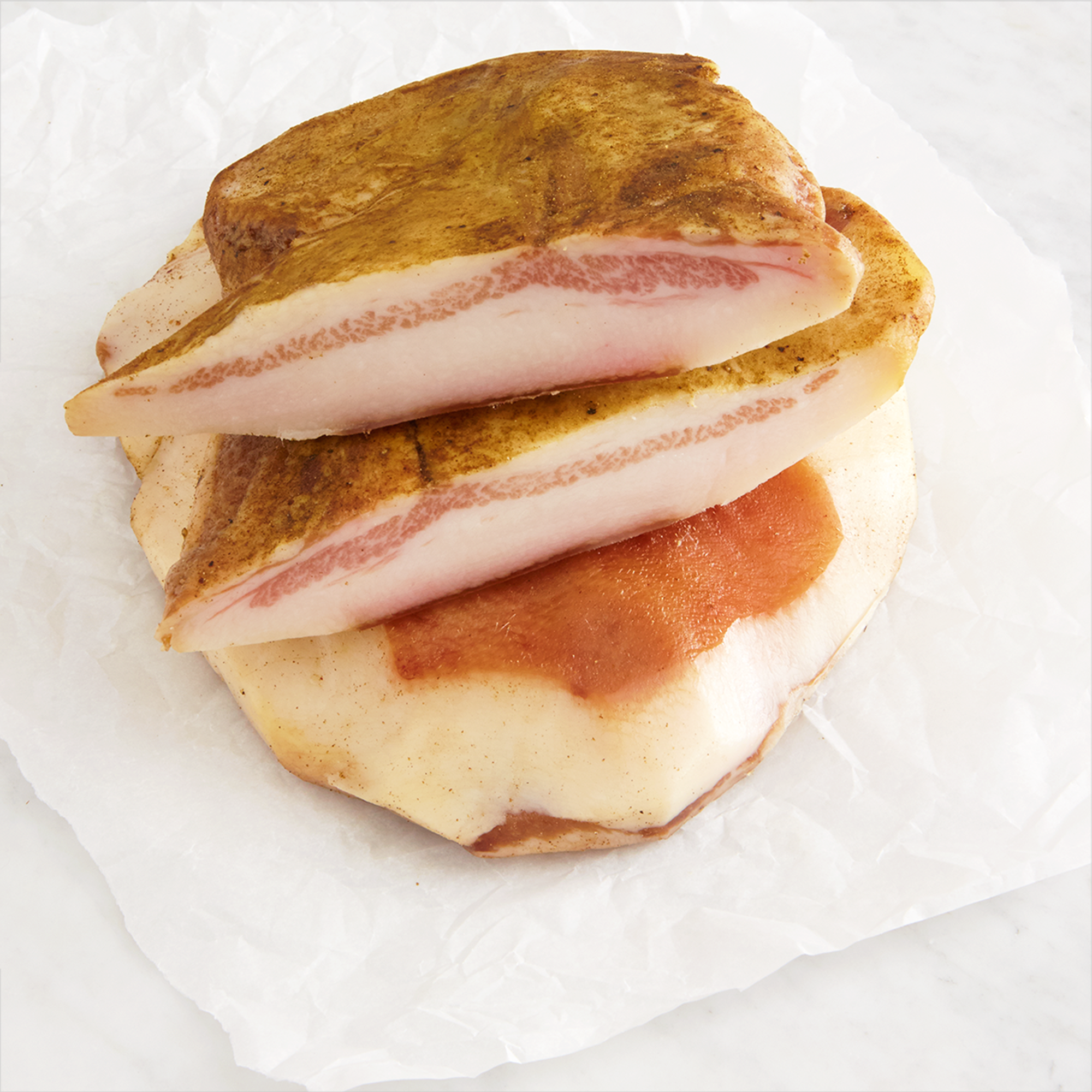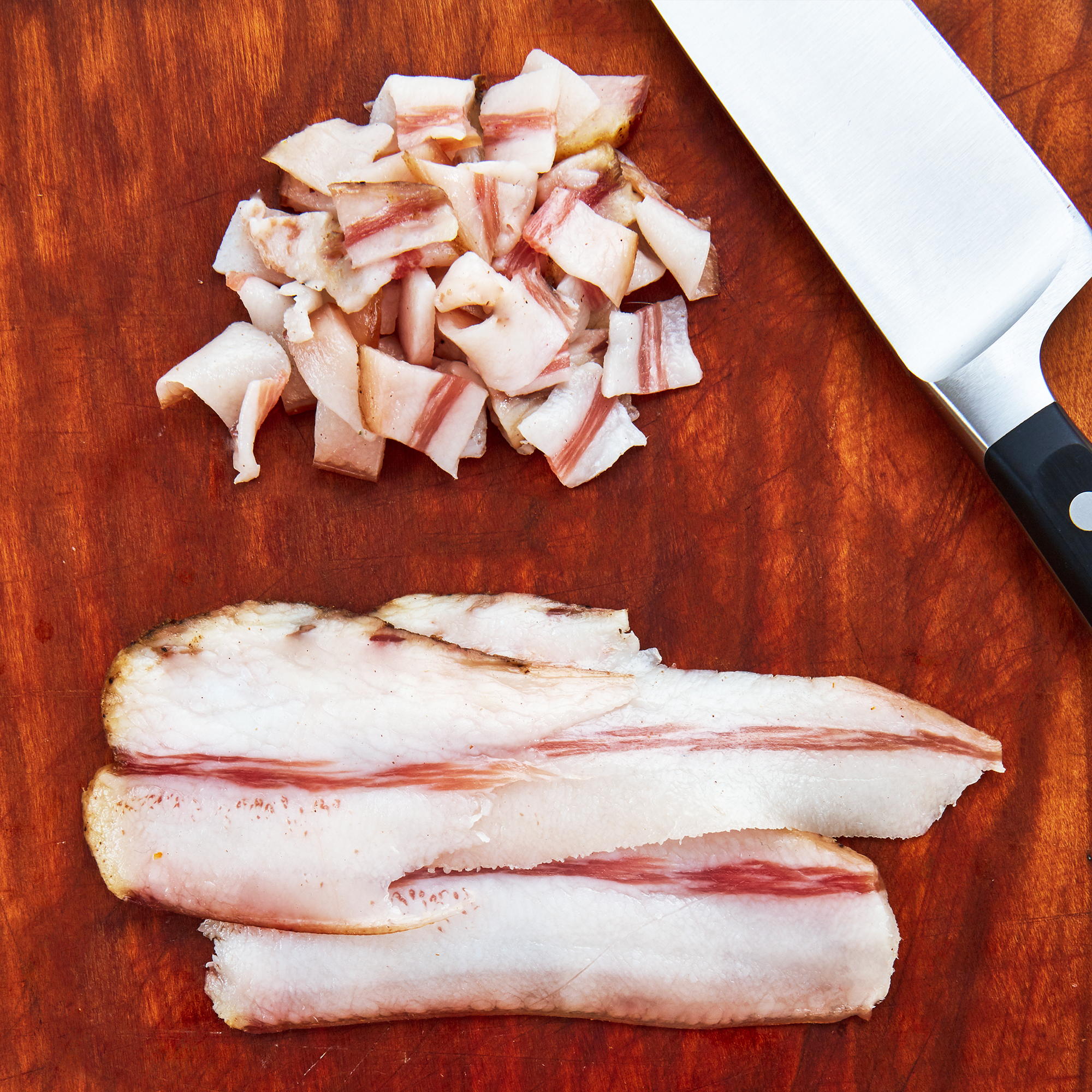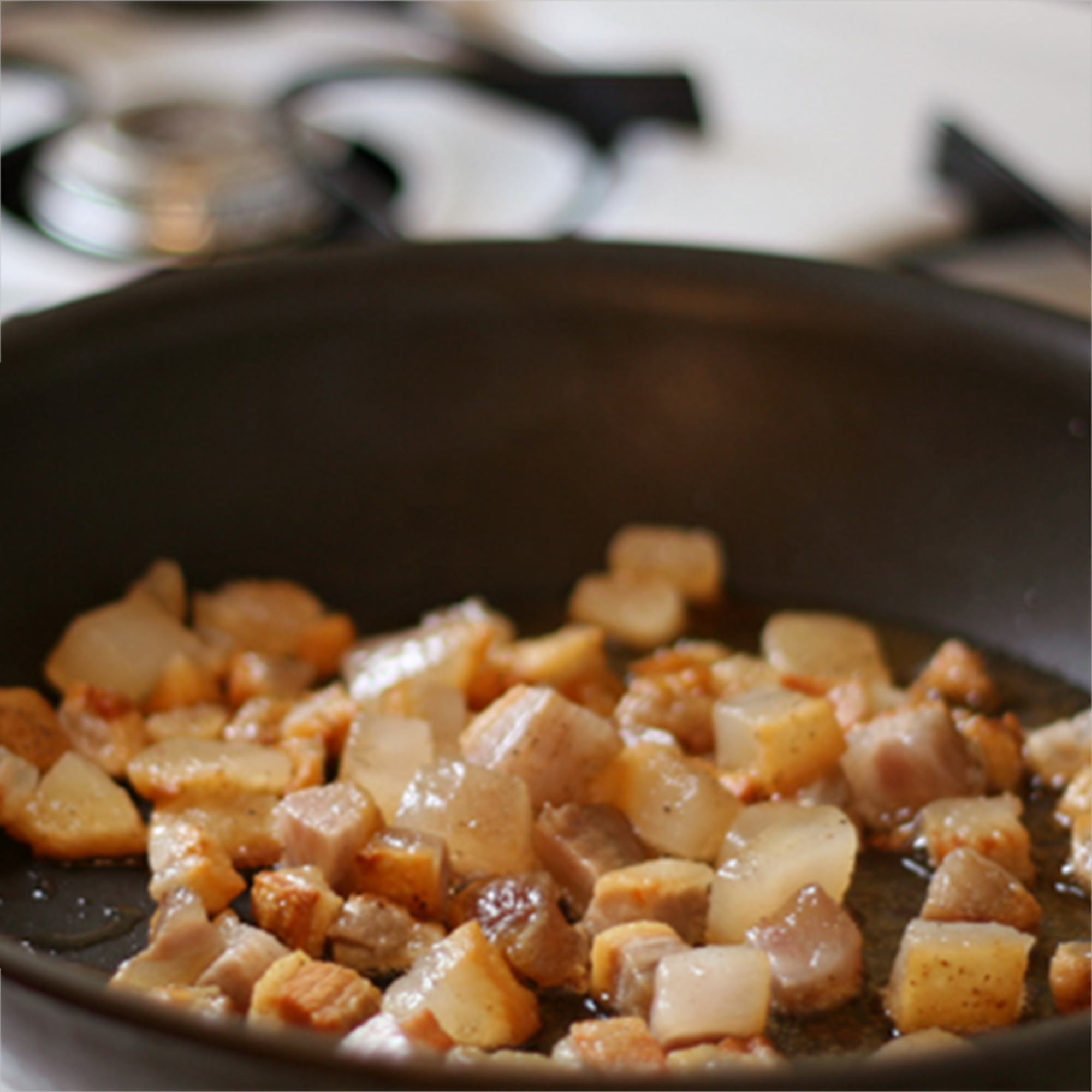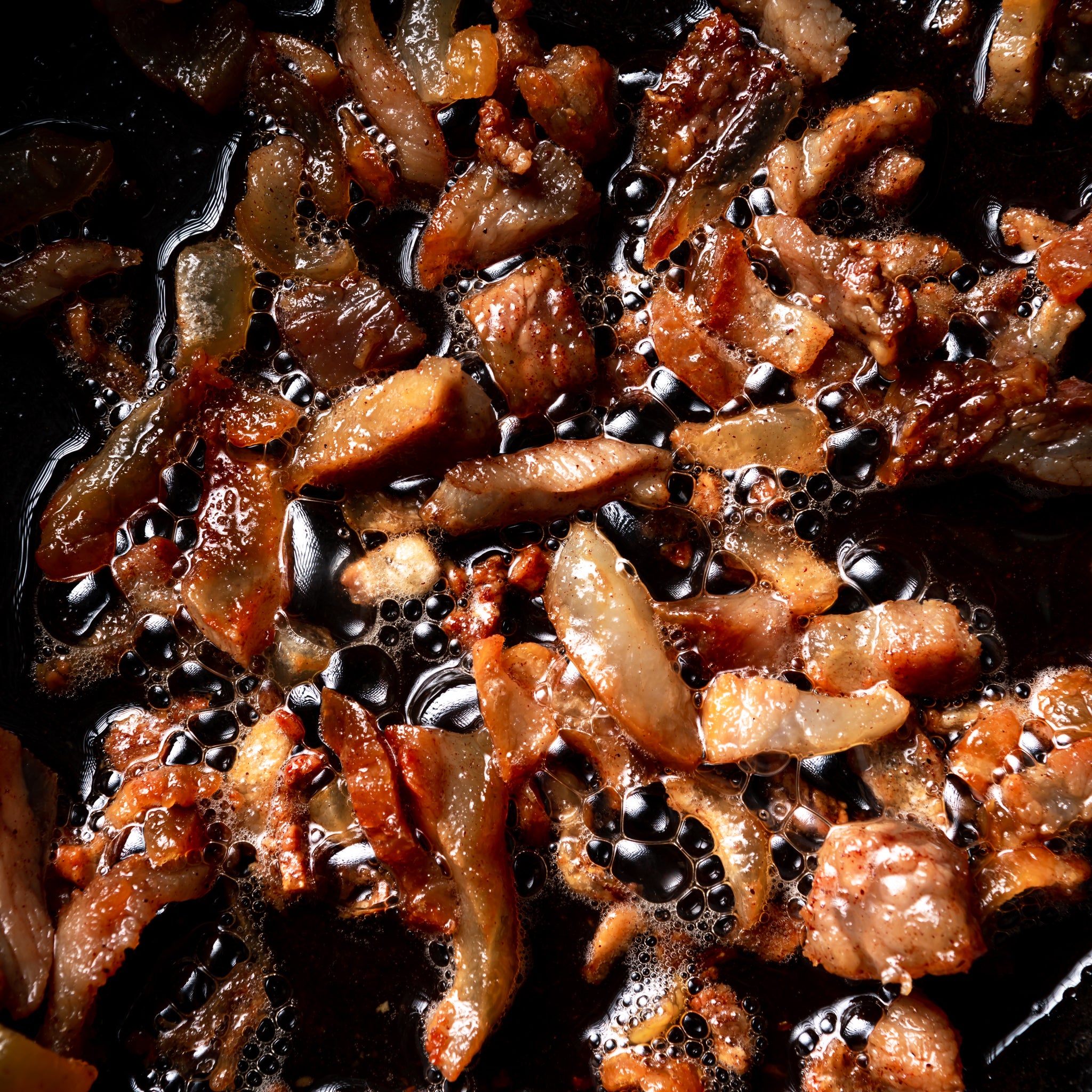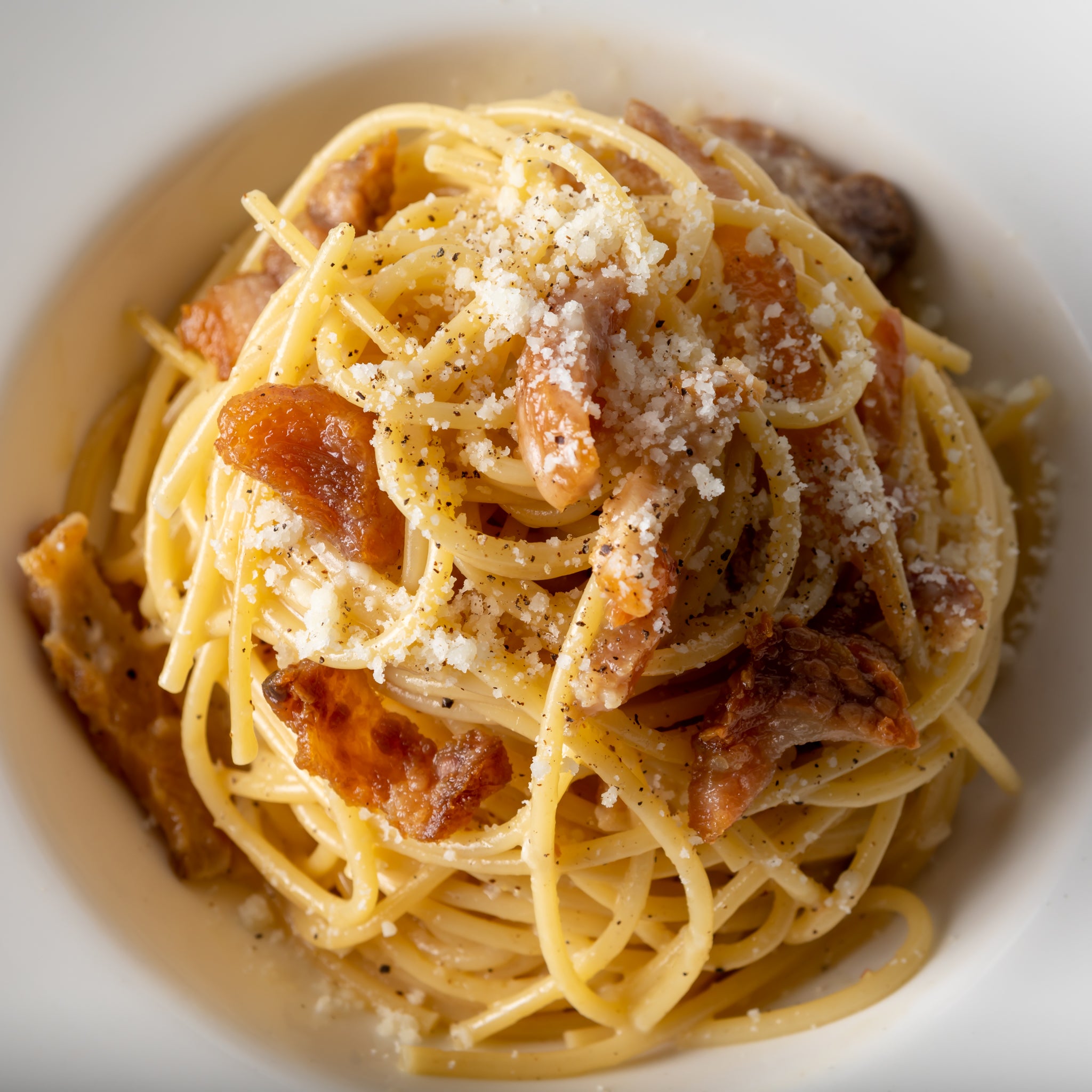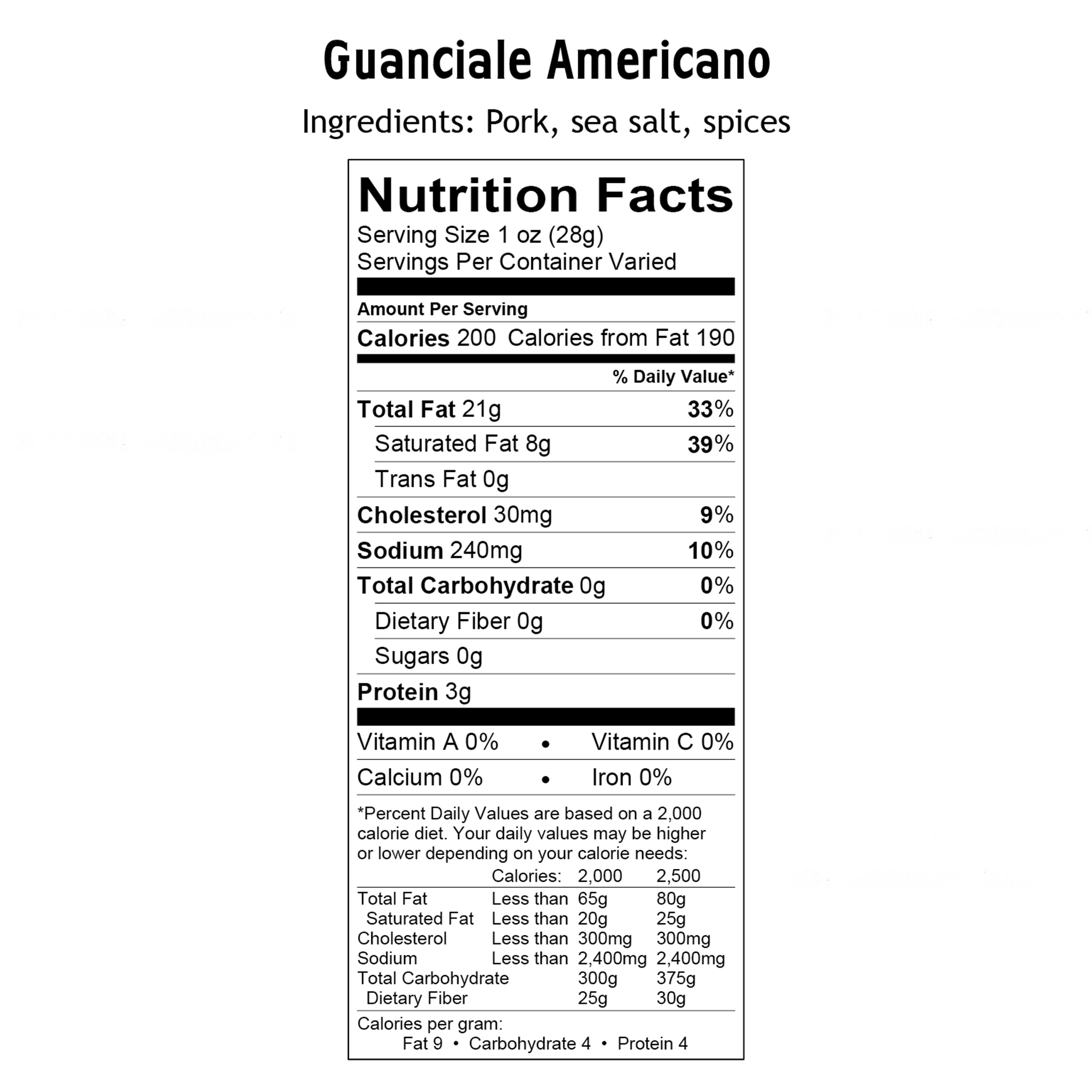 Cured pork jowl lightly spiced with rosemary and peppercorn. High collagen content bestows a silky quality to soups and sauces. Mind-blowing in pasta carbonara. Grind up and add to meatballs or burgers to add tenderness, or slice very thin and drape over pizza. 
Pork raised without antibiotics, sea salt and spices
Last Day to Order for Christmas Delivery is 12/15
Product Details
Name of Cut
Jowl
Mixed, predominantly Lancaster, Large White, Duroc
Raised humanely on family farms without the use of antibiotics
Usage & Pairing
Fully cured and can be eaten with or without cooking
Cube or slice thinly with a sharp chef's knife
Charcuterie boards
Crisped for lardons on salads
Great as a pizza topping, add immediately after the pizza is cooked
Shipping and Support
Shipping
Orders ship in 2-3 business days and will have tracking from the carrier sent via email when the order is shipped.
Free Shipping
Free shipping on orders over $75 to the 48 Contiguous States.
Carriers vary but we most often use USPS Priority Mail.
$12 flat rate shipping on orders below $75.
$25 flat rate shipping to Alaska and Hawaii on all orders.
Temperature
All of our products are shelf stable and do not need to be kept cold during the shipping process.
We recommend storing them in a cool, dry place or refrigerating them once they are received.
They do not need to be chilled when serving and in fact taste better when at room temperature.
Support
If you have a question about or issue with your order email us at store@laquercia.us.
We will respond within 24 hours during the business week and on the following business day following weekends or holidays.