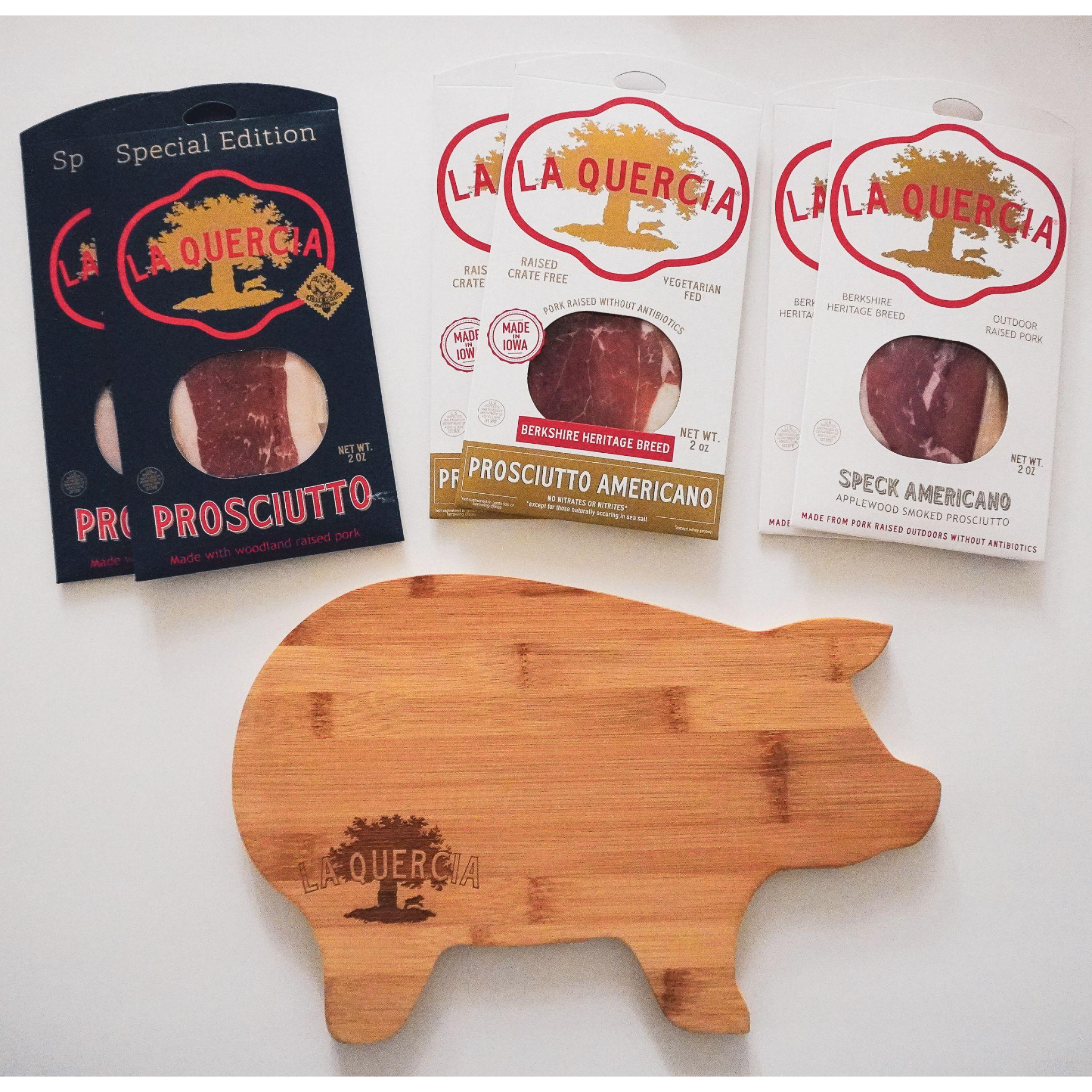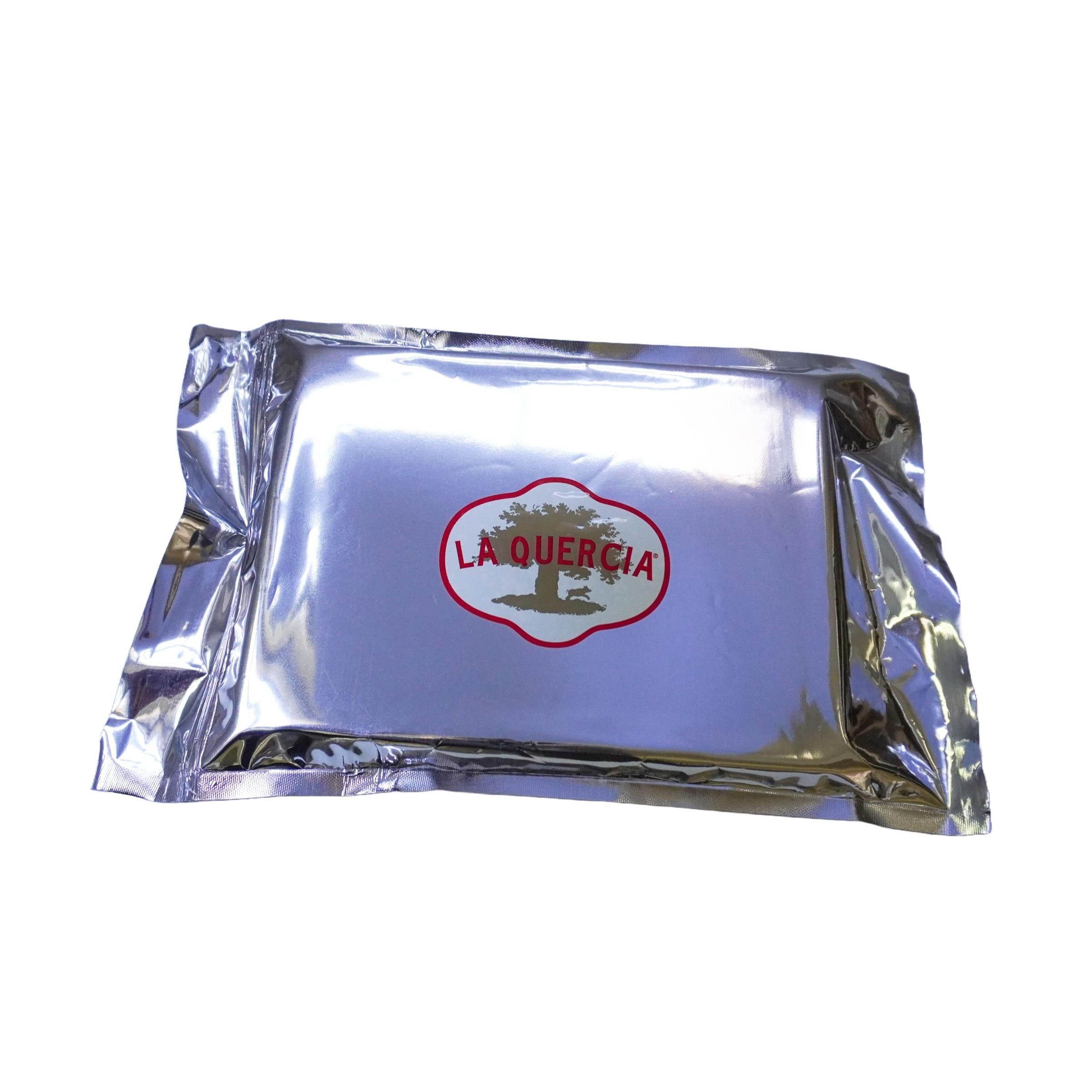 Heritage Breed Prosciutto Charcuterie Experience with Board
$79.99
Regular price
$94.93
Subscription • Save
Indulge in the ultimate charcuterie experience with our Heritage Breed Prosciutto Charcuterie Experience. This exquisite collection features a selection of artisanal heritage breed prosciutto cured and sliced in our Iowa aging rooms, each offering a distinct flavor profile that will tantalize your taste buds.
Included in Experience:
Acorn Edition Prosciutto (2 packages of 2 oz sliced) Sliced to perfection, our Acorn Edition Prosciutto boasts a luxurious, melt-in-your-mouth texture. Its flavor is a symphony of nutty, earthy notes with a delicate hint of sweet acorns, making it a true gourmet delight.
Prosciutto Americano (2 packages of 2 oz sliced) Crafted in the traditional Italian style, our Prosciutto Americano is a timeless classic. Enjoy the rich, savory taste of this air-dried ham, with its subtle saltiness and slightly sweet undertones.
Speck Americano (2 packages of 2 oz sliced) Speck Americano is a delightful smoked prosciutto that combines the best of two worlds. Savor the smoky essence that envelops the meat, enhancing its flavors with a distinct, woodsy character.
La Quercia Bamboo Cutting Board The perfect canvas for your charcuterie masterpiece, this La Quercia Bamboo Cutting Board is not just a serving platform but a work of art in itself. Crafted from premium bamboo, it adds a touch of natural elegance to your culinary presentation. 

The dimensions are 13.5 inches tail to snout and 8.5 inches from the top of the back to bottom of the hoof. Perfect for serving charcuterie for parties of 2 to 6 people. 
Whether it's a special occasion or a treat for yourself, our Heritage Breed Prosciutto Charcuterie Set offers a gastronomic journey like no other.

Shipped in a padded, insulated package. 
Last Day to Order for Christmas Delivery is 12/15
Shipping
Shipping
Orders ship in 2-3 business days and will have tracking from the carrier sent via email when the order is shipped. 
Free Shipping
Free shipping on orders over $75 to the 48 Contiguous States.
Carriers vary but we most often use USPS Priority Mail.
$12 flat rate shipping on orders below $75.
$25 flat rate shipping to Alaska and Hawaii on all orders.
Temperature
All of our products are shelf stable and do not need to be kept cold during the shipping process.
We recommend storing them in a cool, dry place or refrigerating them once they are received.
They do not need to be chilled when serving and in fact taste better when at room temperature.
Support
If you have a question about or issue with your order email us at store@laquercia.us.
We will respond within 24 hours during the business week and on the following business day following weekends or holidays.