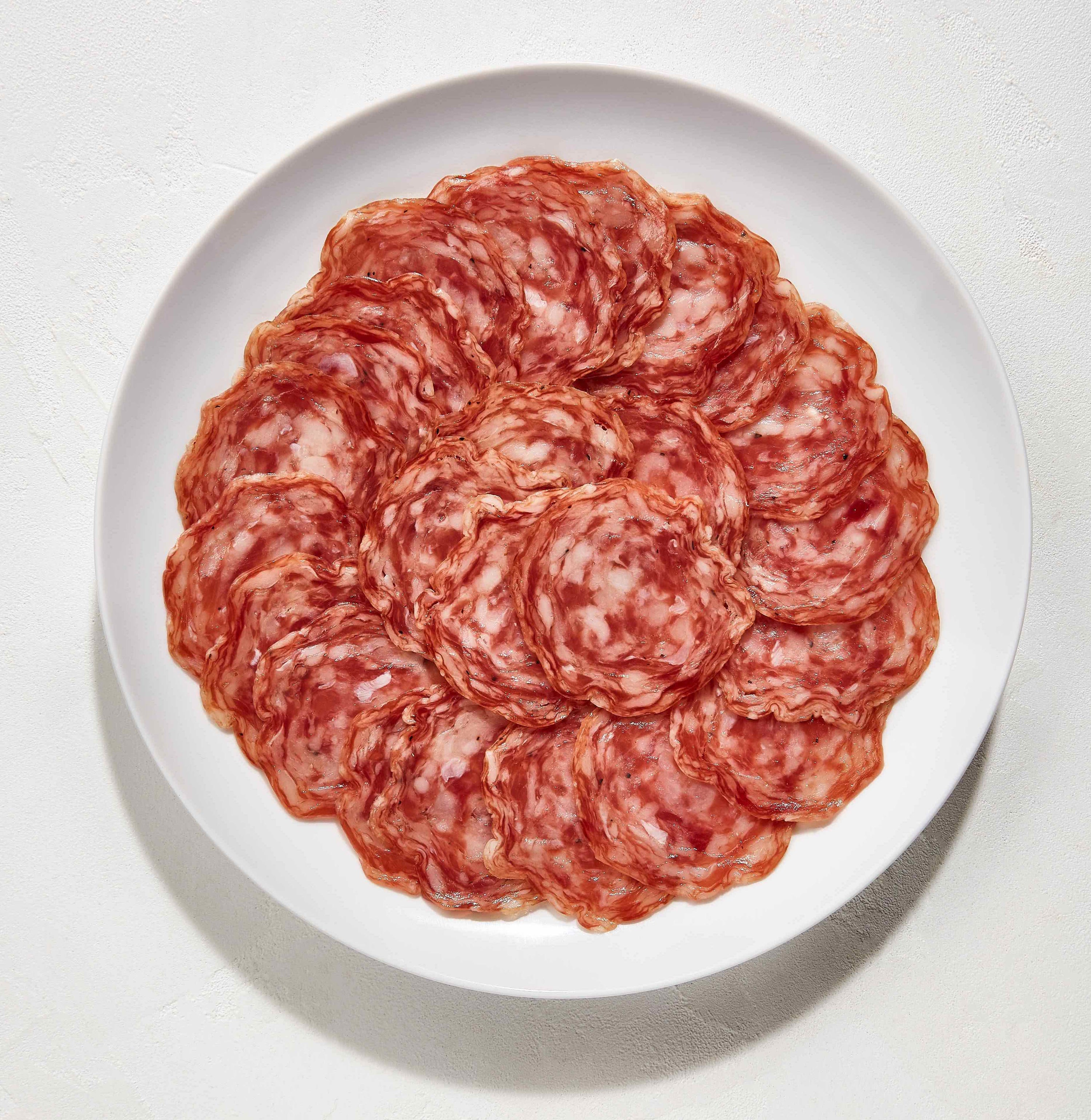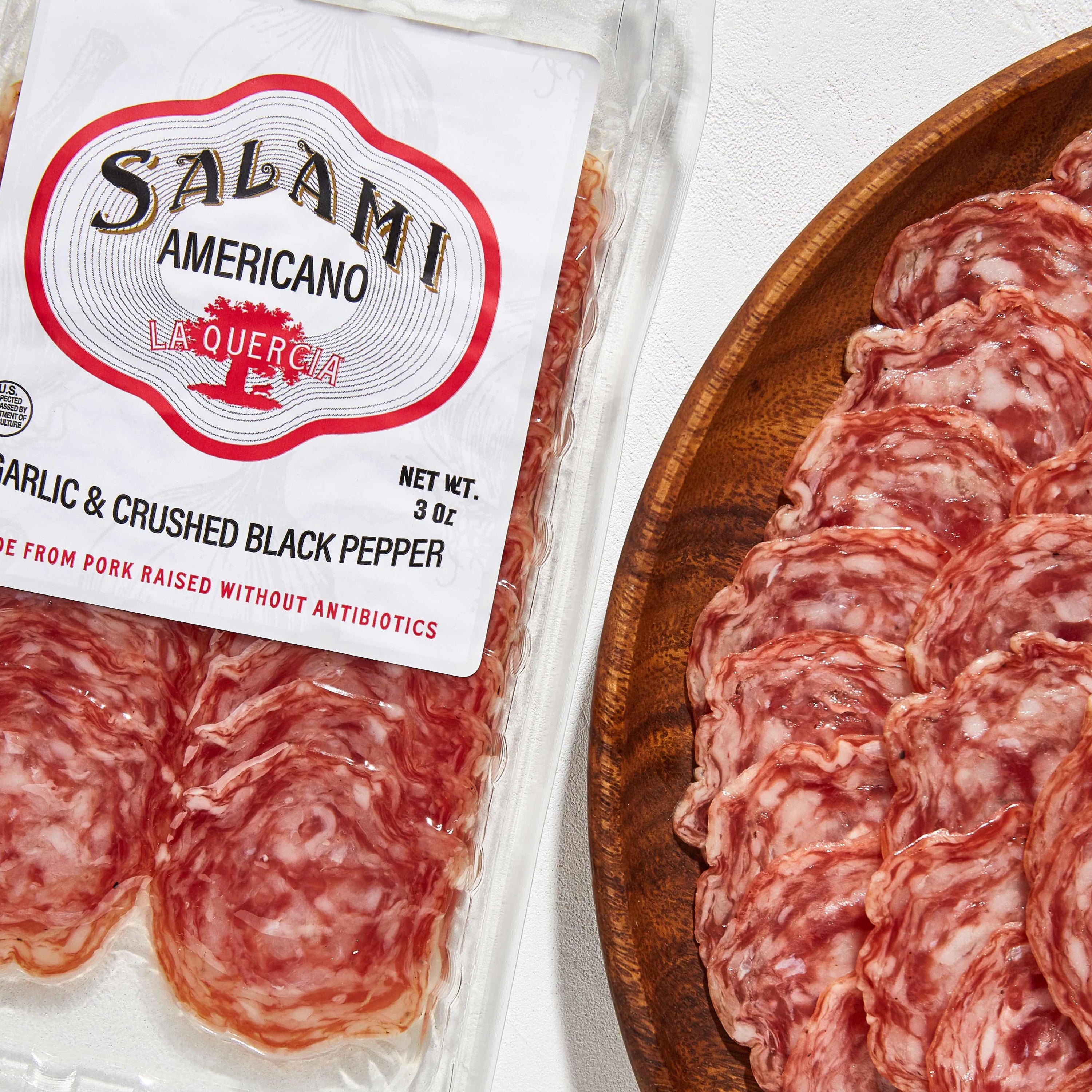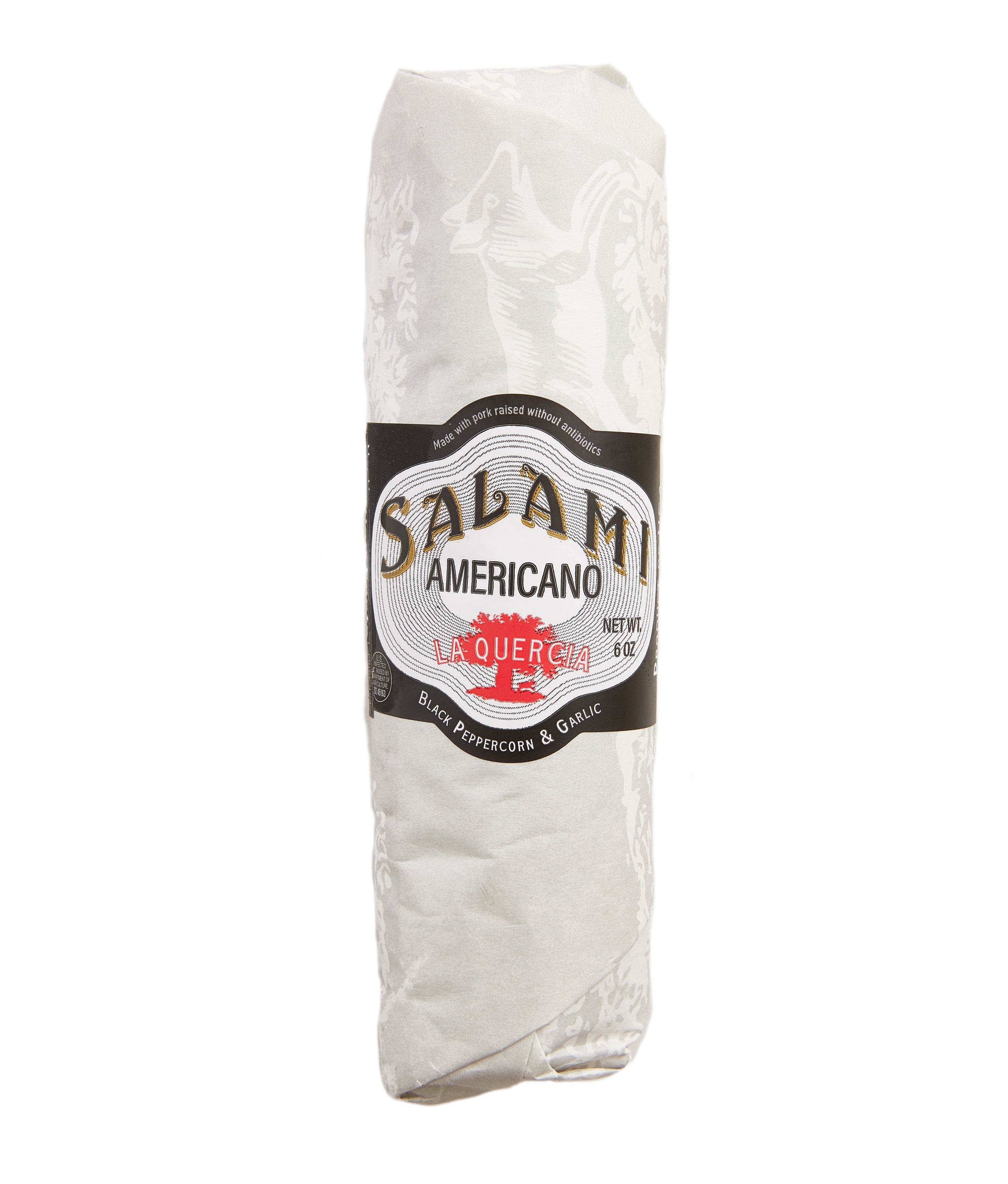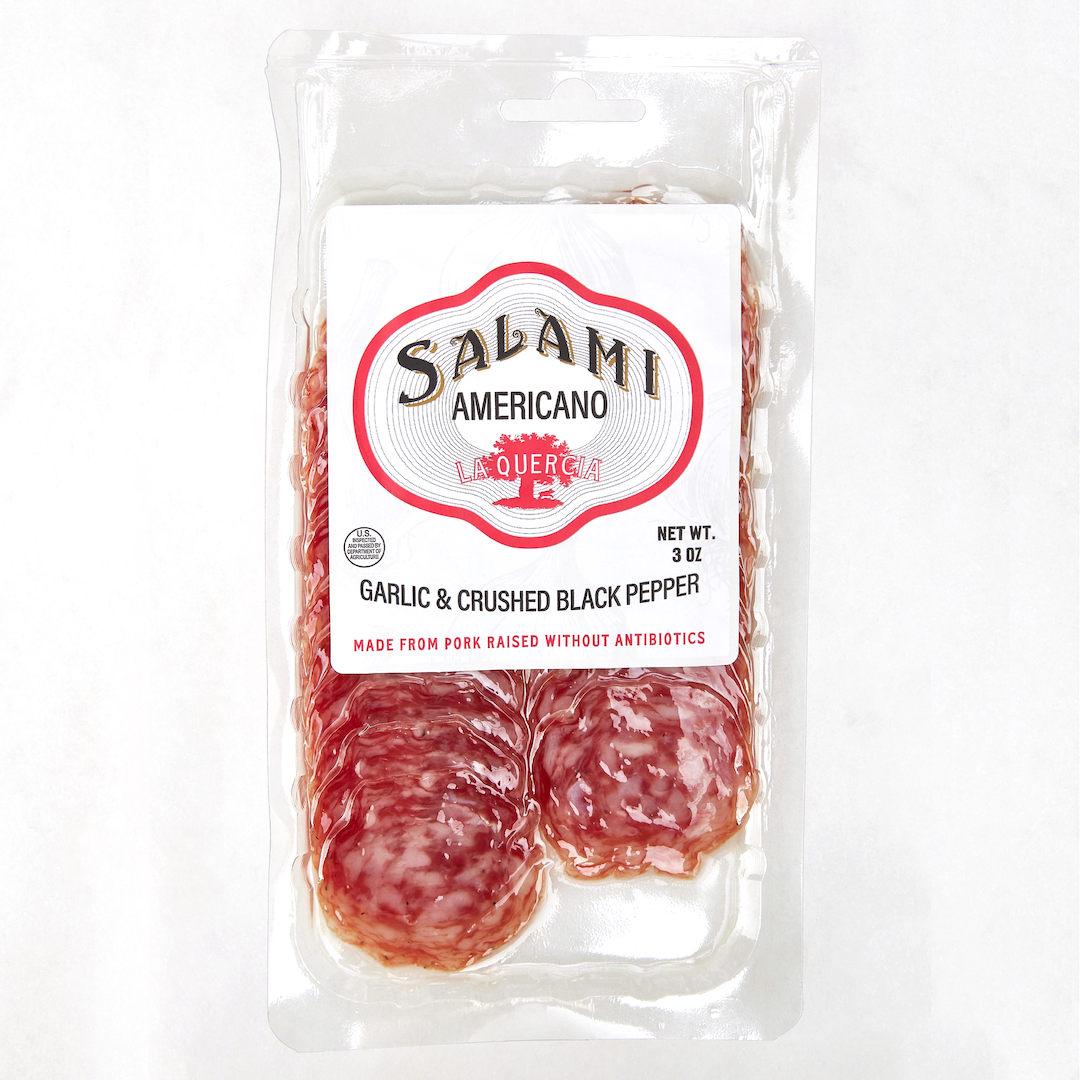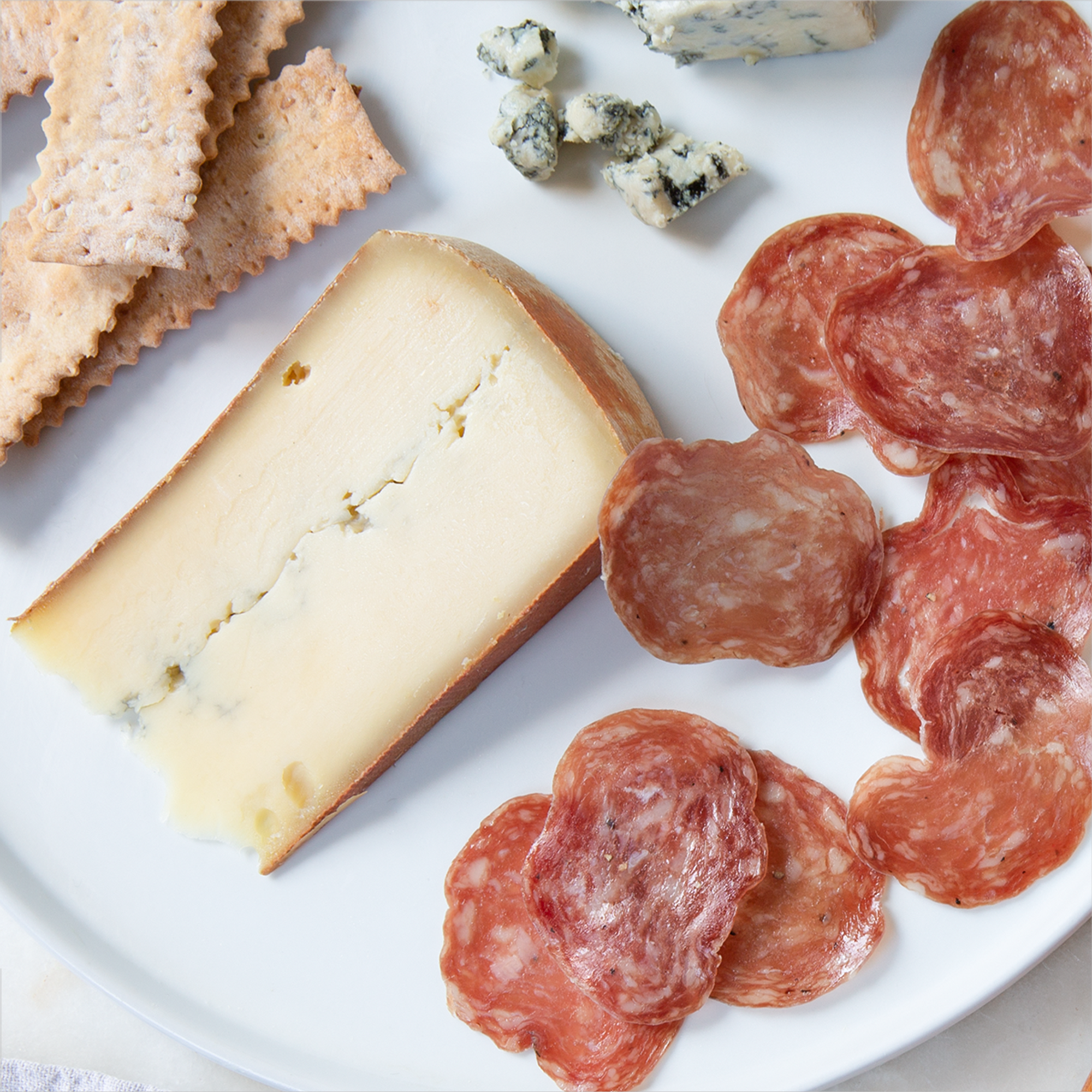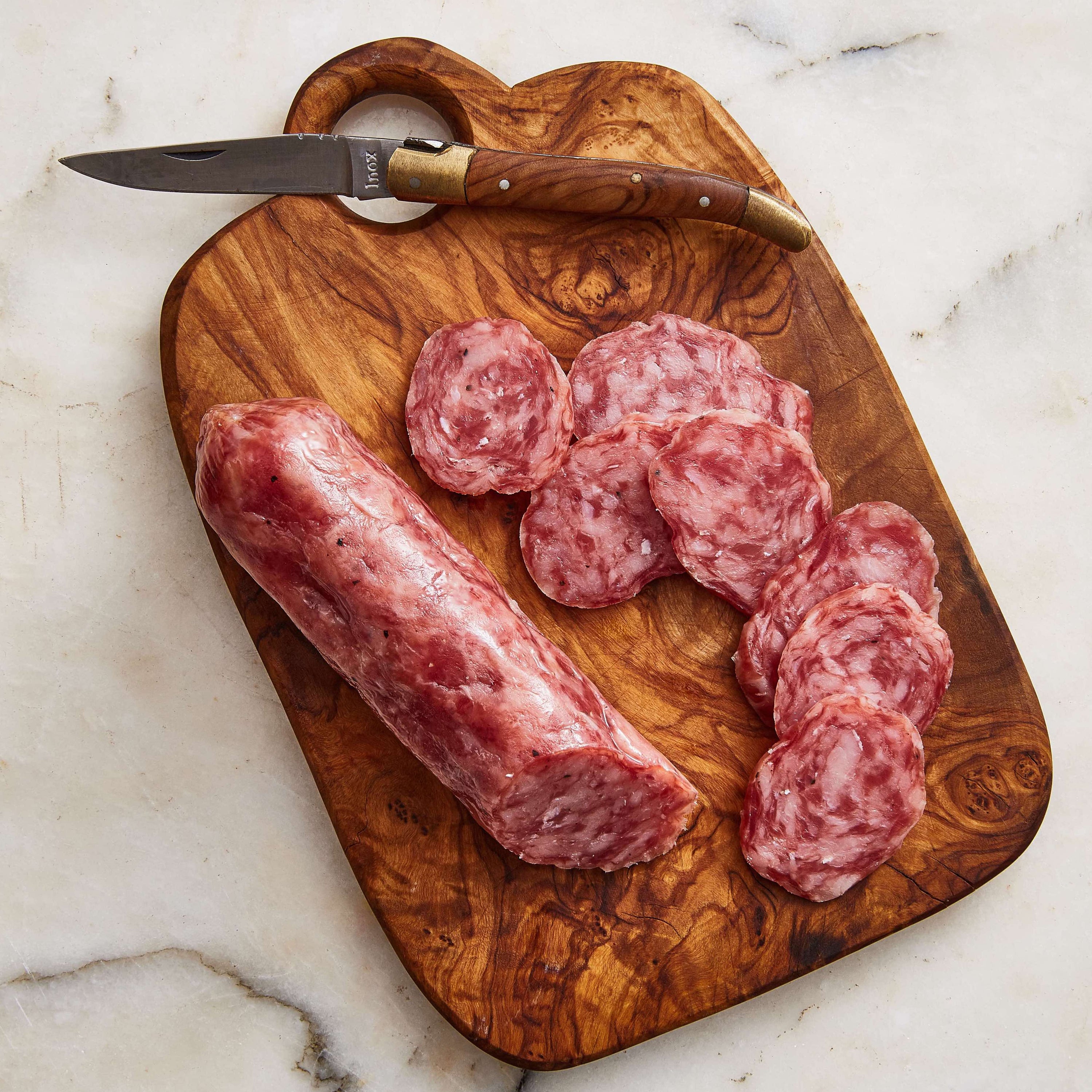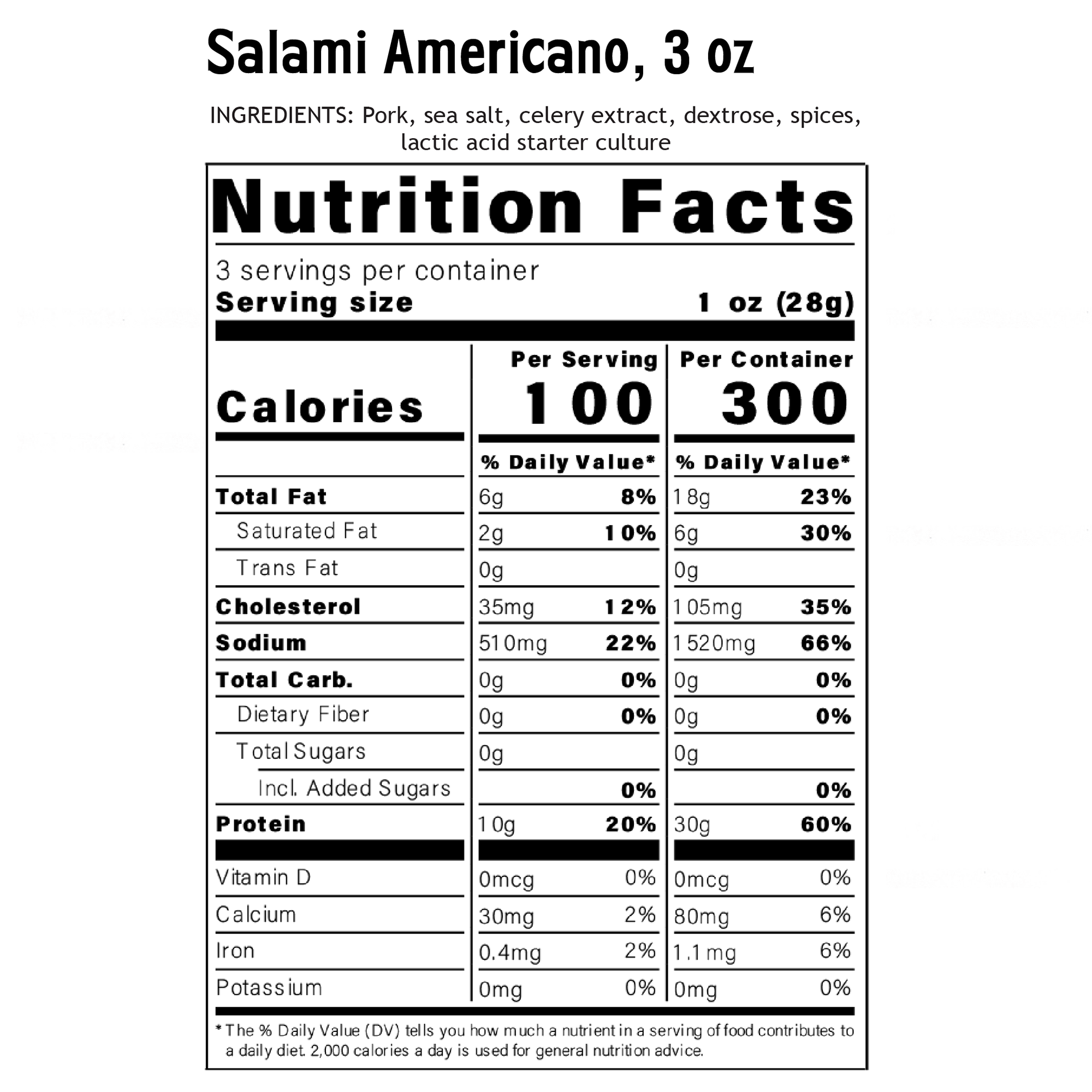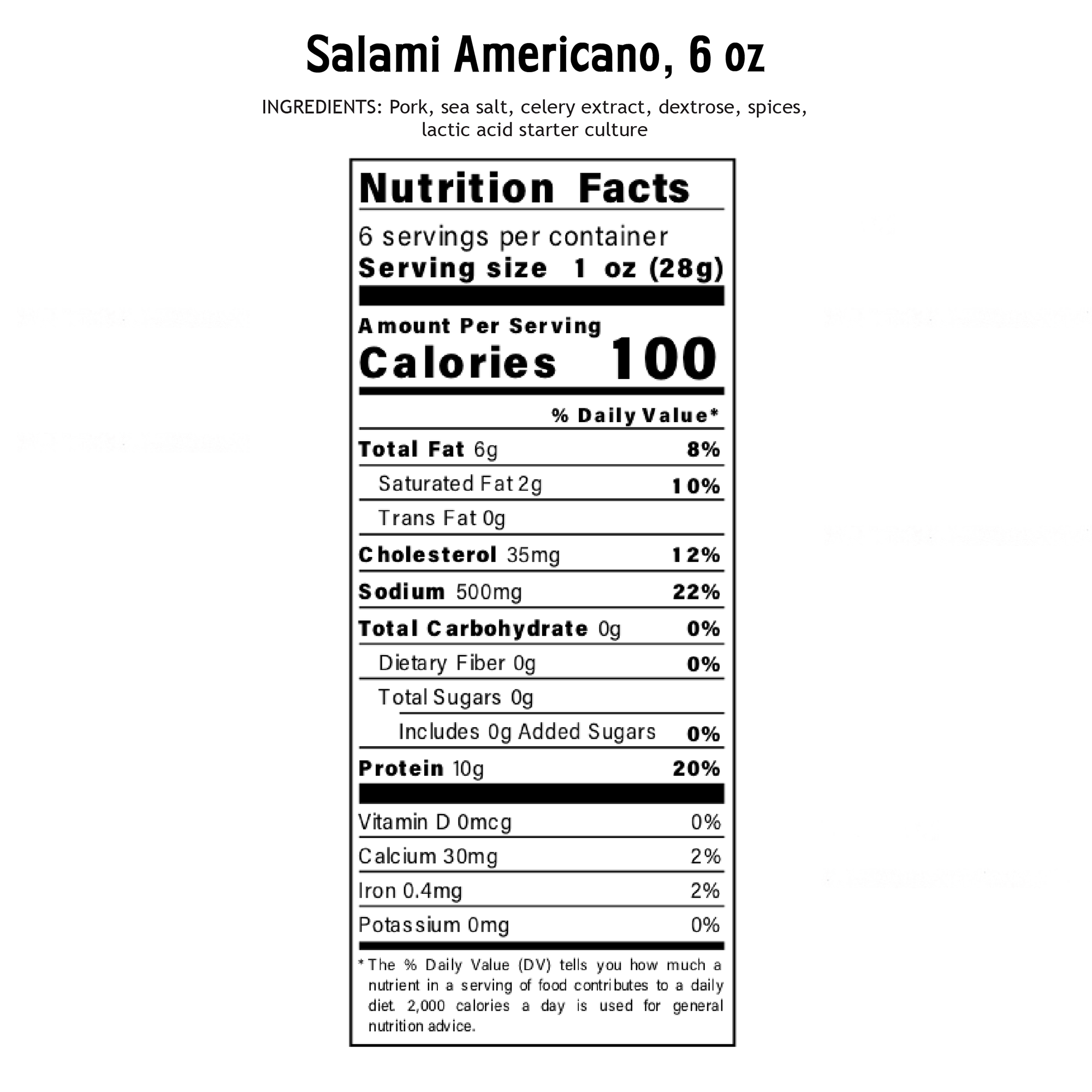 We craft our Salami Americano with flavor and versatility top of mind. Served to stand alone on a charcuterie board or with other meats on a sandwich or salad this rendition is a real kitchen workhorse and worthy pantry staple. 
Pork, sea salt, dextrose, spices, celery extract and culture
Product Details
Flavor Profile
Salami in the Italian-American tradition: meat forward with a hint of garlic & black pepper
Buttery texture
Name of Cut
Mixed, generally Duroc or Berkshire
Antibiotic Free, humanely raised on family farms, vegetarian fed
Usage & Pairing
Perfect on a charcuterie board paired with Pecorino or Asiago cheese
Wonderful in a sandwich with all the fixings or layered on a pizza
We sell it with the casing already removed so no peeling is needed
Shipping and Support
Fast Shipping
Orders placed before noon US Central Standard Time (CST) Monday through Friday will ship the same business day.
Orders placed after this cutoff time will ship the following day.
Orders placed after noon CST on Friday will ship on Monday.
Free Shipping
Free shipping on orders over $75 to the 48 Contiguous States.
Carriers vary but we most often use USPS Priority Mail.
$12 flat rate shipping on orders below $75.
$25 flat rate shipping to Alaska and Hawaii on all orders.
Temperature
All of our products are shelf stable and do not need to be kept cold during the shipping process.
We recommend storing them in a cool, dry place or refrigerating them once they are received.
They do not need to be chilled when serving and in fact taste better when at room temperature.
Support
If you have a question about or issue with your order email us at store@laquercia.us.
We will respond within 24 hours during the business week and on the following business day following weekends or holidays.